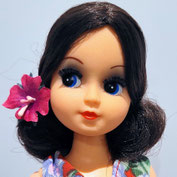 ---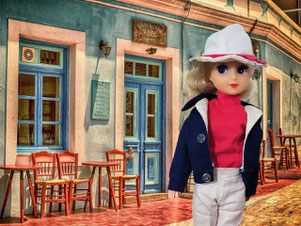 Wellcome to my blog about the dutch fashion doll Fleur by the company Otto Simon. Fleur was produced and sold from 1978 to 1988 in the Netherlands and exported to many, mostly european countries. She was meant to be a Sindy competitor and many collectors refer to her as the dutch Sindy (mostly Sindy collectors though, a Fleur collector would of course never... ).
If you want to read the whole history of Fleur, please read here (extern link to the exzellent blog post of Fleurdolls.com)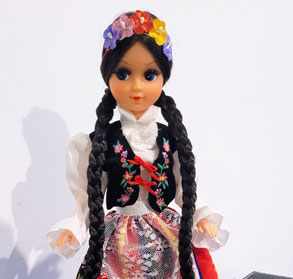 I was born and grew up in Poland. In the 80s, still behind the iron curtain, Poland was socialistic. You may think, that everything was grey in Poland back than... the streets were... but not the toys. We had amazing toys there... plushies of all kind, toy blocks, cars and of course dolls. Colourfull dolls with pretty hair and blinking eyes. But in the normal toystore, much to my regret, one thing was missing: fashion dolls.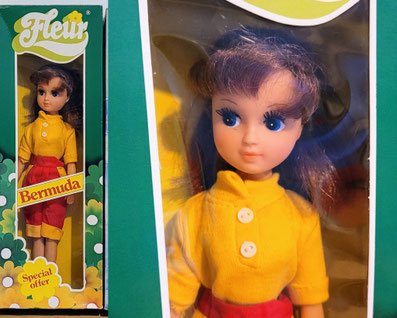 But Poland wouldn't be Poland if it hadn't find a way. There was a special store that had western goods for sale, that could be bought with US Dollars: Pewex. Pewex was a little piece of paradise for every little polish kid.  They had everything, chocolate, gummi bears, Lego, Barbie and...Fleur. And so it happened that one beautiful day in 1985 little me with eyes full of joy got my first fashion doll ever, a beautiful Bermuda Fleur doll. That's when my love for these sweet little dolls started.... back than in 1985.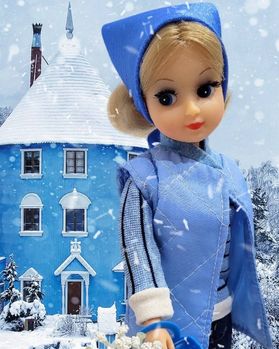 My love for these sweet little dolls was actually relumed by the lovely Angela, who has an Instagram account dedicated to her Fleur collection (here) and she was also the one, who teached me a lot about Fleur...things that most Fleur collectors know but also things that many don't know: Fleur secrets and mysteries. Yes, this little doll is mysterious! 
This blog will be all about Fleur, about everything that I was teached, everything that I found out on my own...and everything that I will find out in future! Because once a Fleur mystery is solved, a new one arrises at the horizon! Trust me, Fleur is full of secrets!