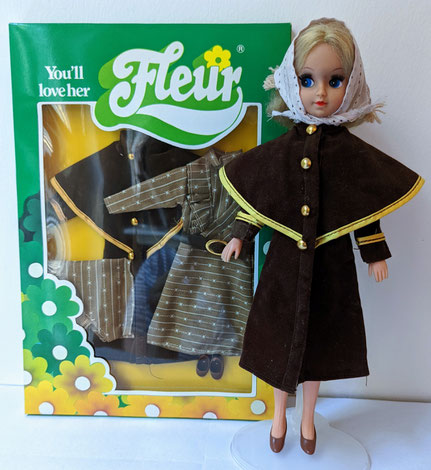 Today's blog post is about the fashionset for Fleur named 385-1266 or as we collectors say #1266. I know, it's not really a name.... but Fleur's outfits didn't get any names, just numbers which were not put in any logical order...so the number doesn't tell us the year the fashion was released.
The great Fleur website www.fleurdoll.com, which is under construction right now, will have a section about the outfits, so we might get more information when the site is completely build up. Untill now, all I can do is guess the year of it's first release.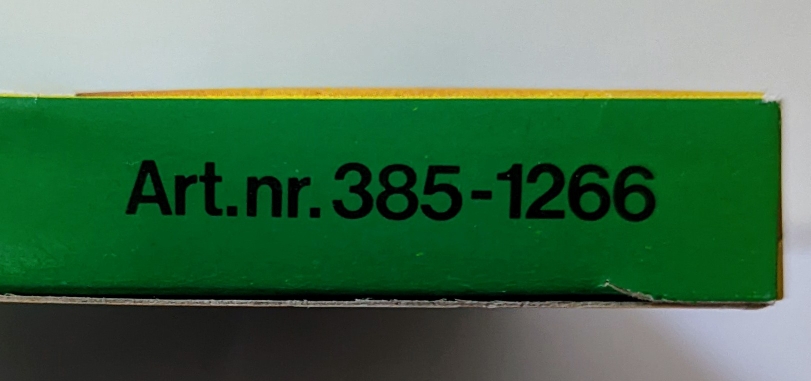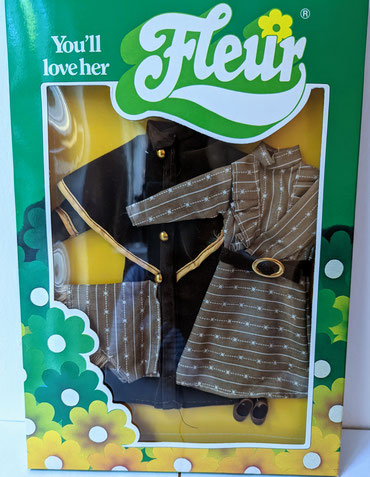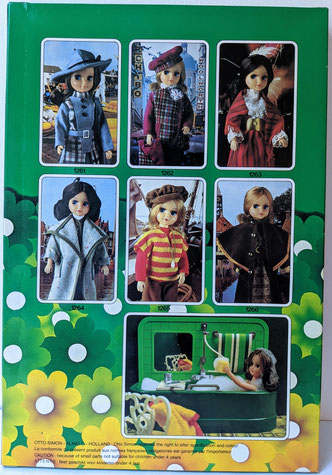 When we look at the back of the box, we see several Fleur dolls wearing outfits, we have one Fleur doll with a 70s Fleur facemold (Softhead maybe?) wearing outfit #1261 and one enjoying a bath. The rest of the Fleur dolls pictured have the Ballerina facemold with small lips, which debuted in 1980/1981. That's why I guess, that this fashion was released in the early 80s but was sold throughout the 80s in several variations, as the loose outfit worn by my Fleur was bought in 1986 in a light green box by it's original owner.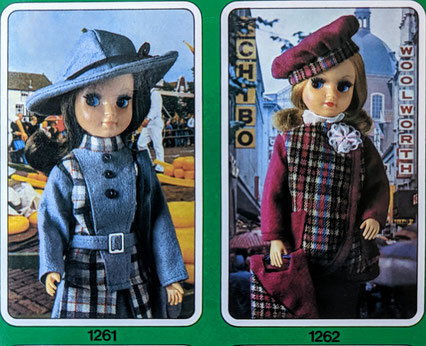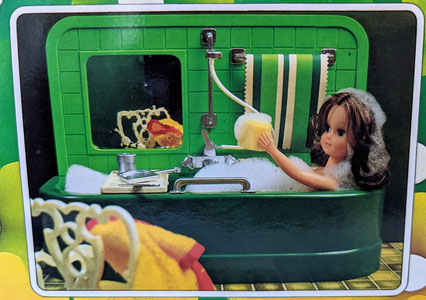 The outfit consists of a brown coat, a dress made of cotton, a belt and a shawl made with the same fabric as the dress.
The coat is made of brown velvet and has a golden border at the big collar and the sleeves. It closes at the front and has four big golden buttons. The belt is also made out of brown velvet.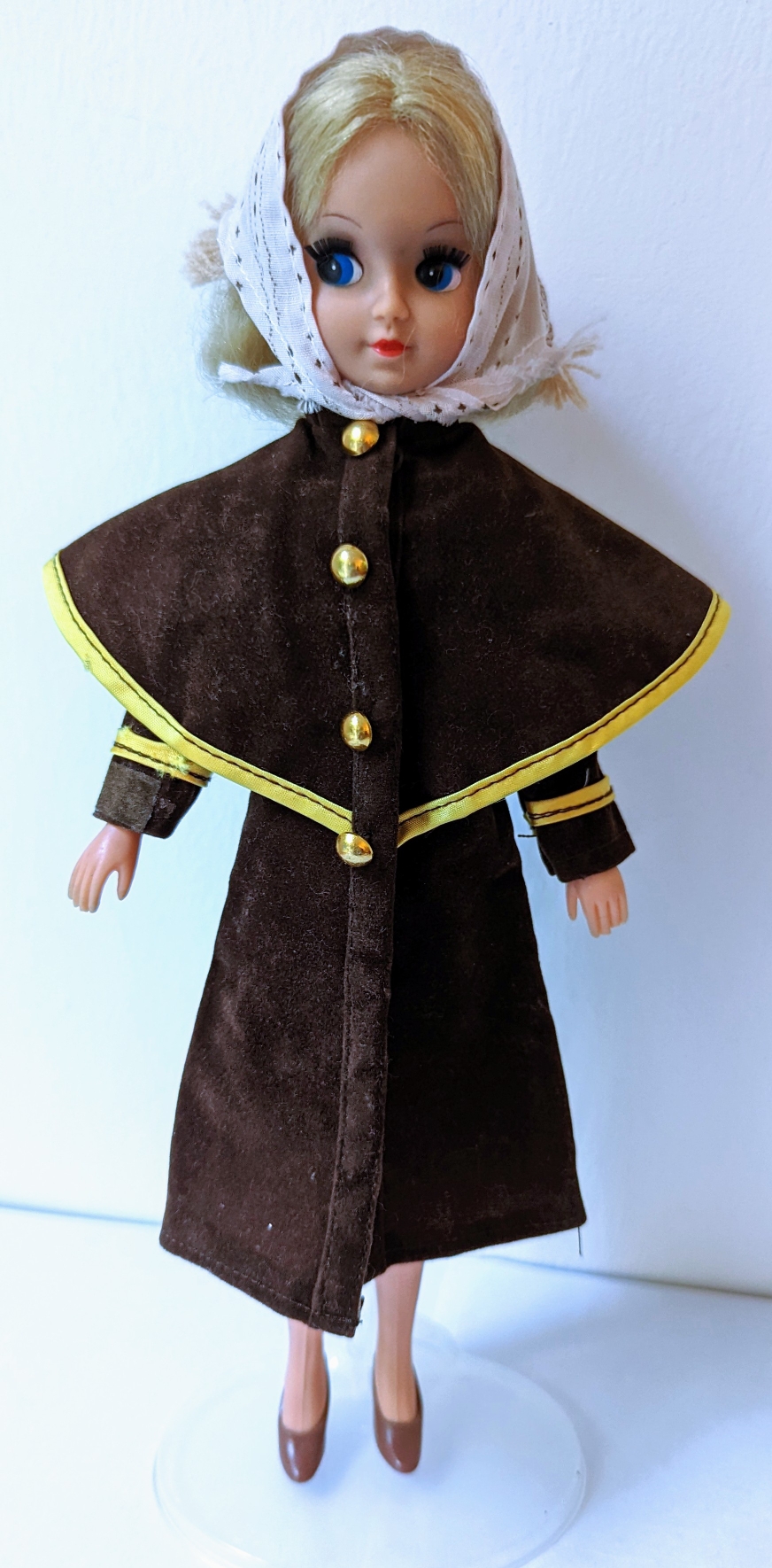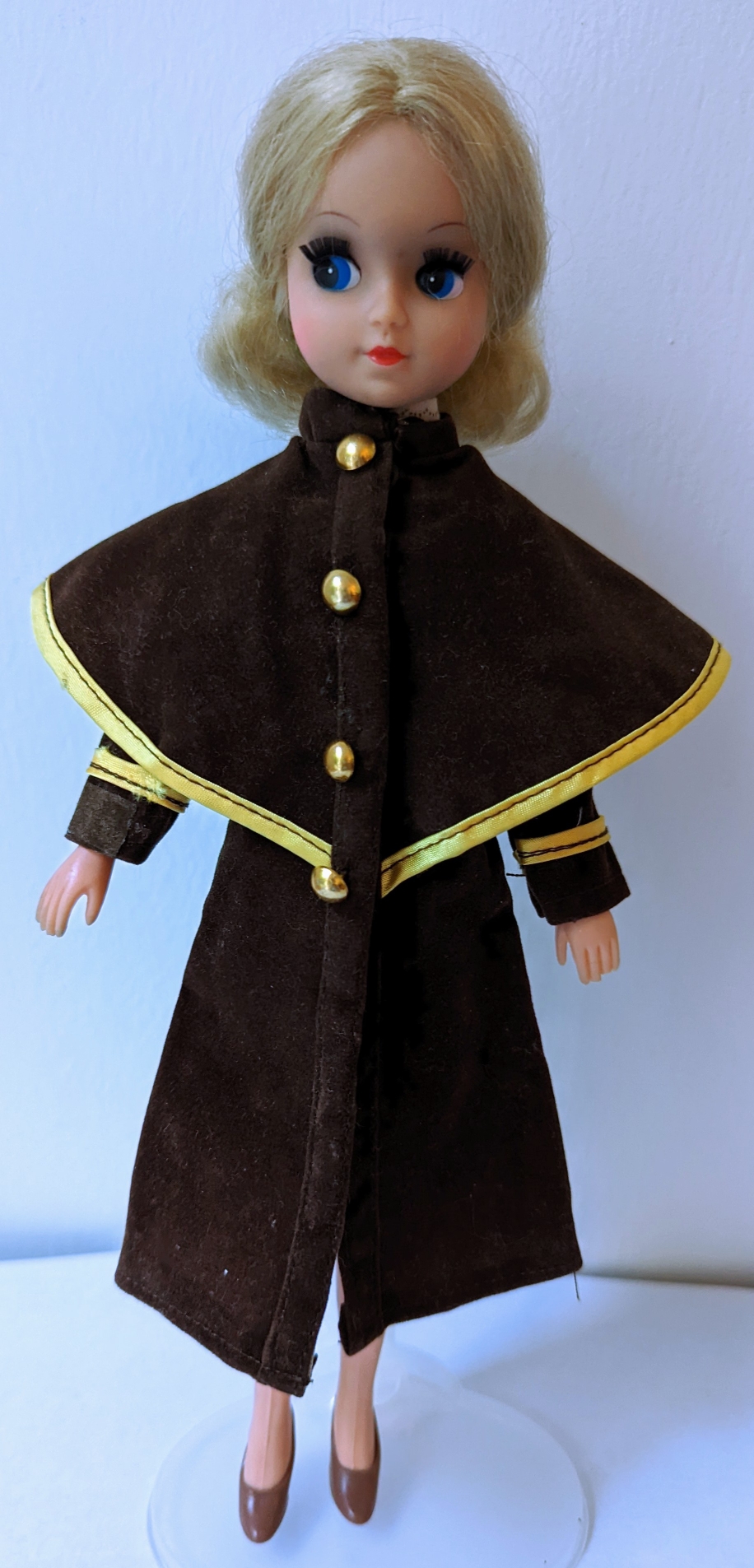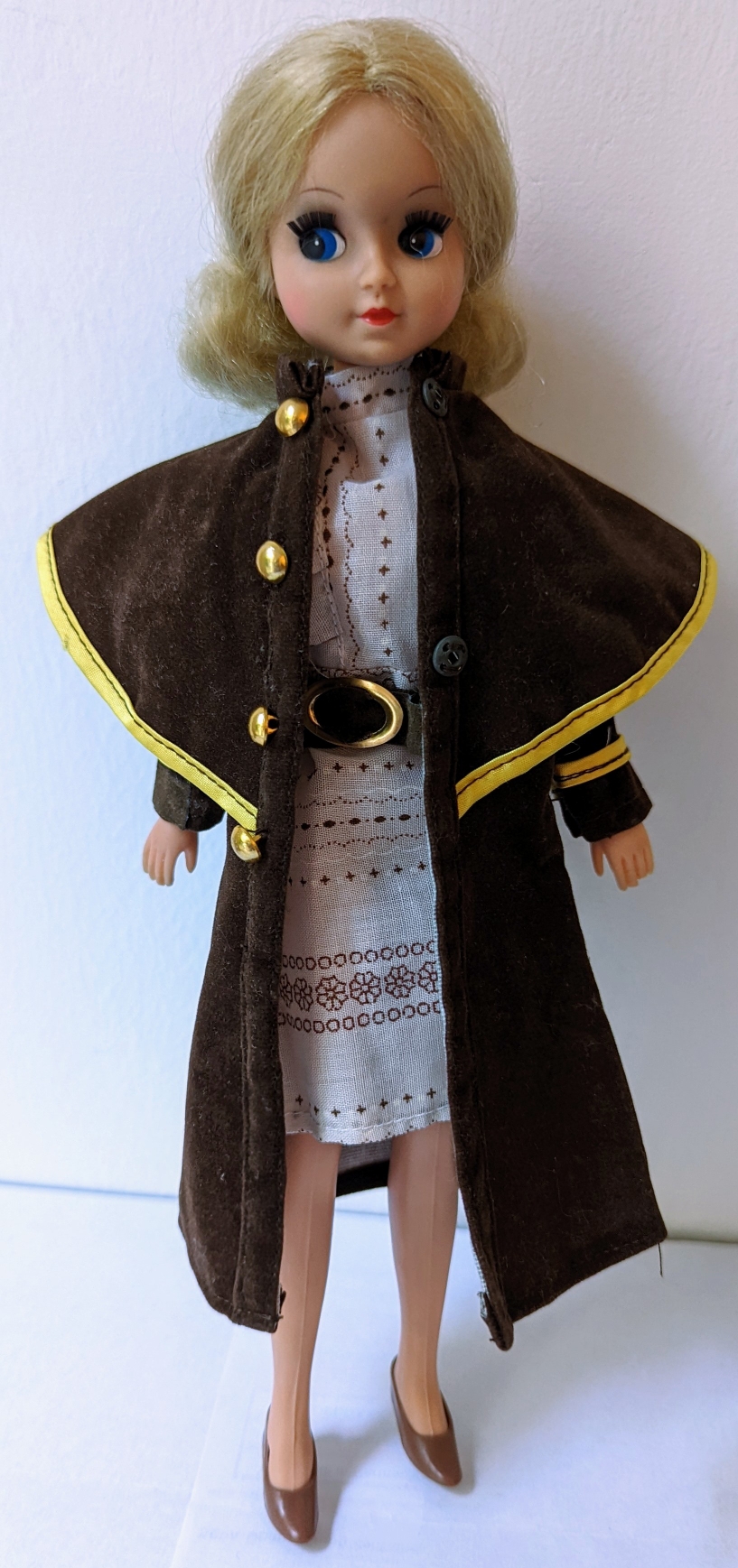 The shawl is triangular and fringed on two sites, made of cotton fabric with the same pattern as the dress. I'm not sure how Fleur should wear that shawl, as it seems not big enough to be worn on the coat. It has the perfect size to be worn on the head or over the dress when the coat is removed.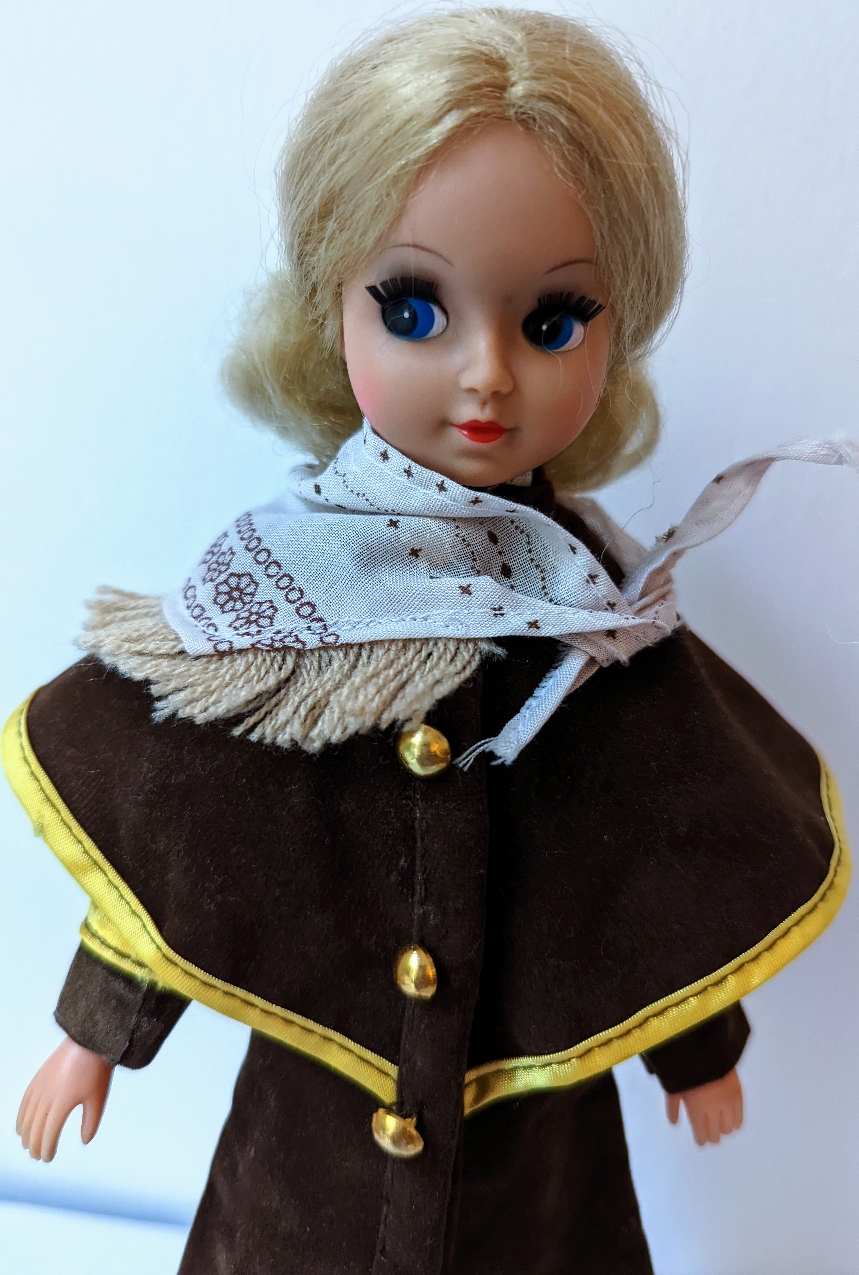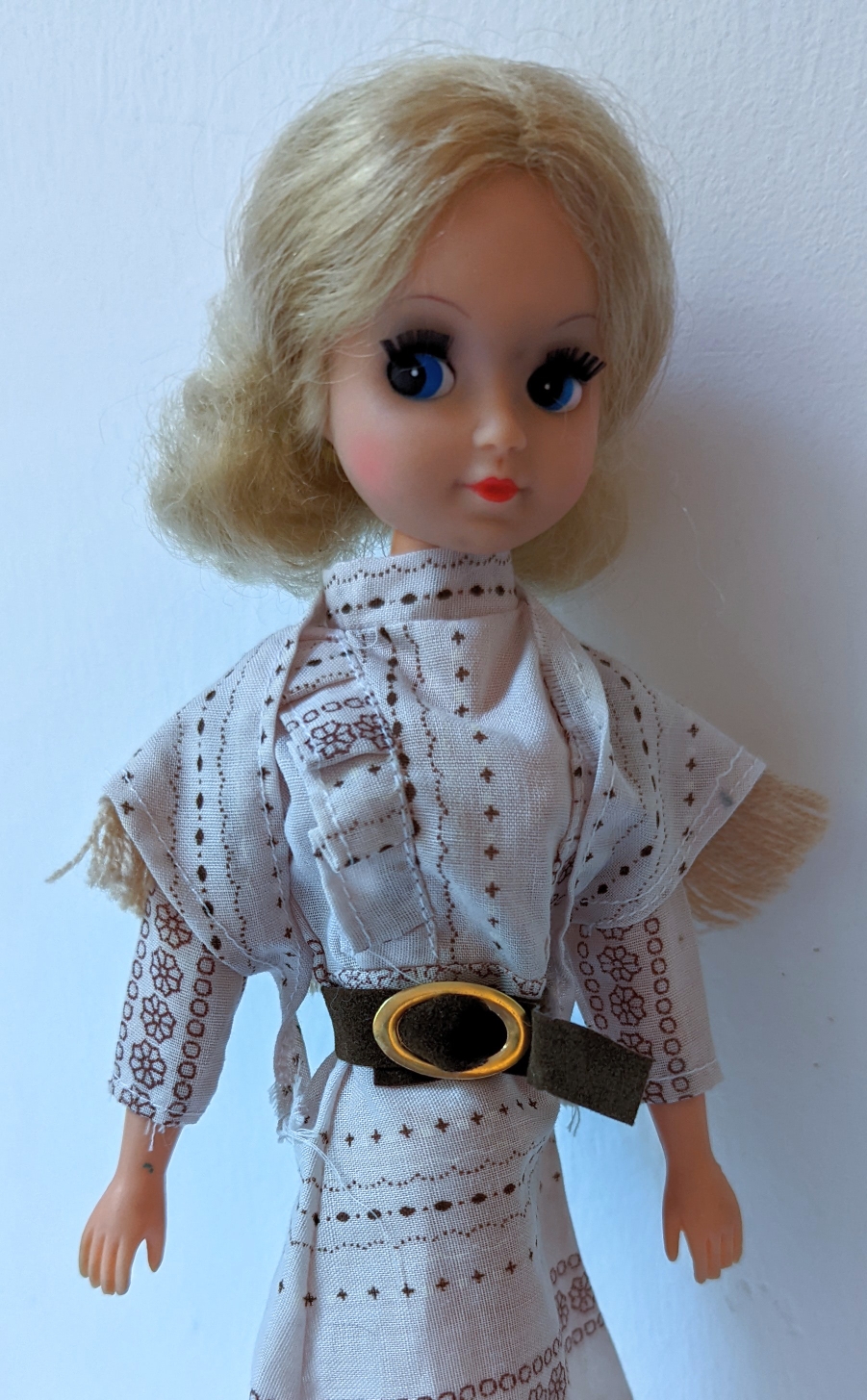 The dress is really pretty and delicate and a contrast to the big coat. It is made of cotton and it exists with at least three different patterns. It has two ruffles at the bodice and is knee long with long sleeves.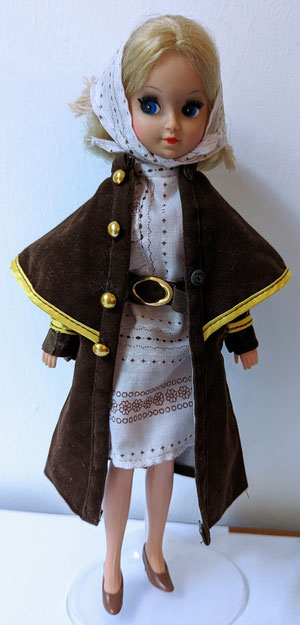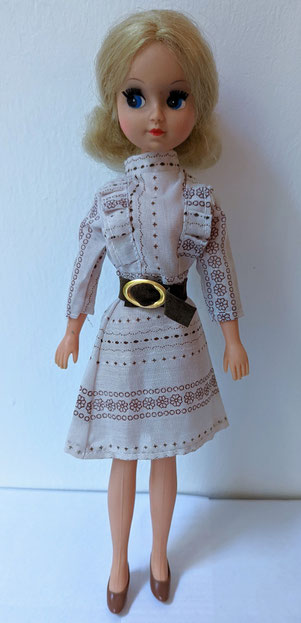 The shoes added to the outfit can be brown heels with a small flower or plain brown pumps.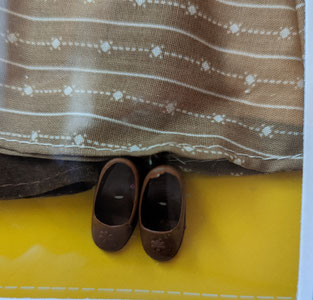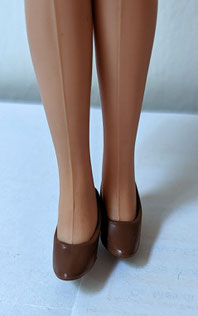 I don't own many boxed outfits or variants of outfits, so there won't be many blog posts about fashions in the near future. It actually happend by coincidence that I have this outfit boxed and loose but complete. But of course, this can change fast...I'm always on the hunt for new Fleur items!
If you have another variant of this outfit, please leave me a comment or write me message (e-mail below!).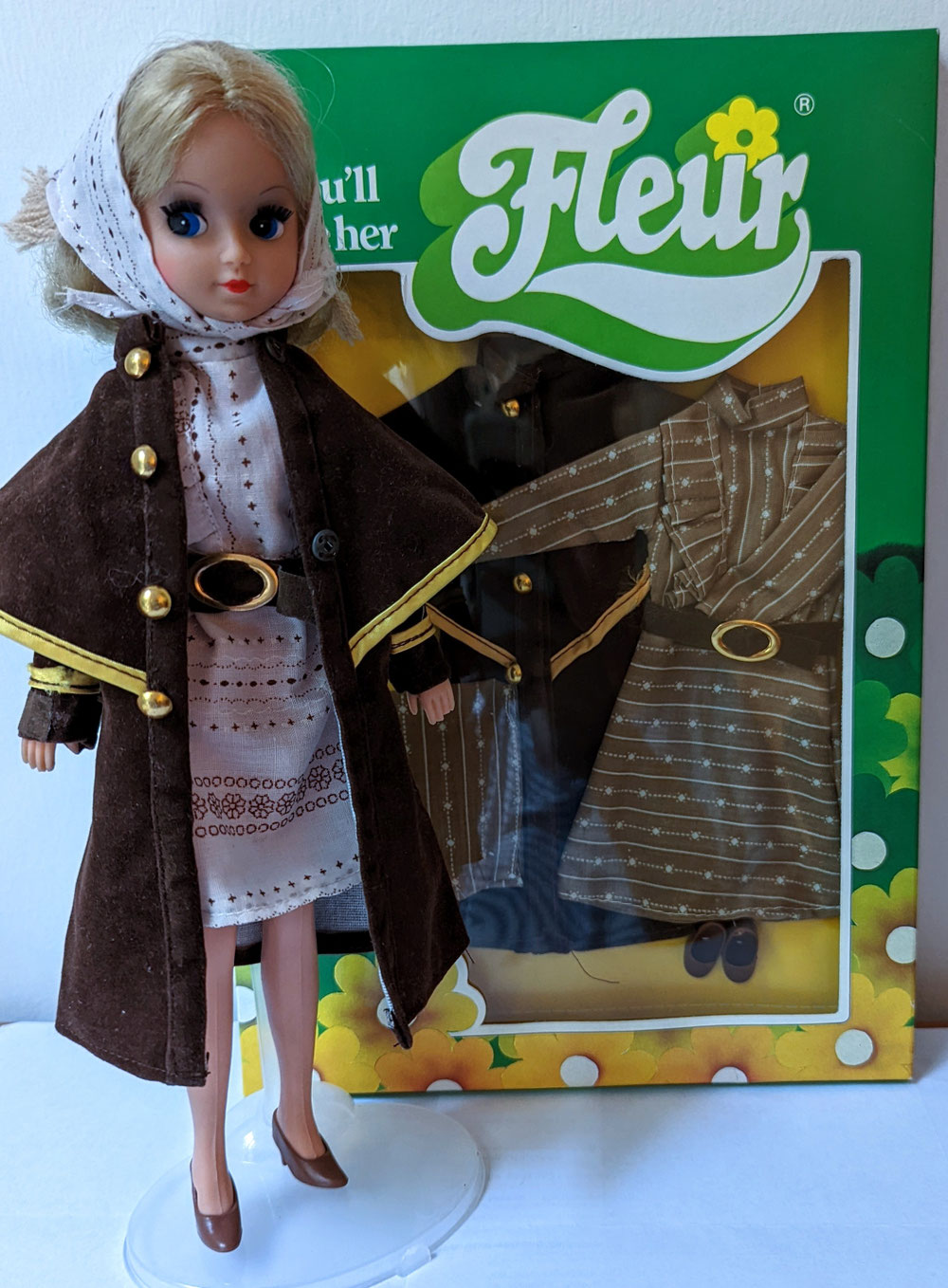 ---